On the day before the Digital Tech Conference, Régis Bozec and Claire Hardy take us behind the scenes of an event, the preparation of which turned out to be something of a challenge. Three months to organize an international conference is an unusual schedule in the world of events. The organizers have risen to the challenge so far and are looking forward to Thursday!
« We're keen to get the show on the road », said Claire and Régis together when they were asked how they were feeling the day before the Digital Tech Conference. « We're now at the stage of last-minute adjustments and surprises! »
In the home straight!
« We've come up with new formats for the Digital Tech Conference. It's a first event and it's not a traditional, conventional conference: we're trying things out: there's no safety net because there are no rehearsals. We're looking forward to seeing what happens on D-Day », said Régis.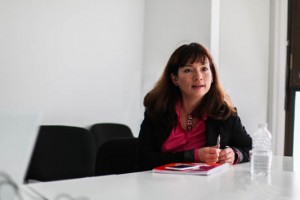 The fact that it's a first event also means that everything has had to be built up and decided from scratch, « starting with the venue and the technical people we were going to work with. Organizing all the logistics for an event in less than three months is a real challenge » added Claire, who joined the team as Events Manager for La French Tech Rennes St Malo.
With thirty speakers, it's a heavy programme. Especially as most of them are recognized experts in their field, with fairly complicated diaries to manage. The fact that they managed to free themselves up for the Digital Tech Conference adds to the pressure. Claire adds: « We've done everything internally, which has added a bit more excitement to the logistics. But it's also brought us closer to the speakers as we've had more contact with them ».
Innovating to inspire
The Digital Tech Conference had two watchwords: innovate and surprise. Claire explains this in detail: « The aim is to make people aware and have a good time; we're going to learn and have fun. The French Tech spirit, and, even more so, the French Tech Rennes St Malo, spirit, is to try and create testing grounds to add to the region's reputation. We've organized a mix of local and international speakers with a view to creating links and attracting attention to our ecosystem ».
As for what you'll take away with you from the event, Régis offers us a mouth-watering summary: « A conference format that you won't have seen anywhere else,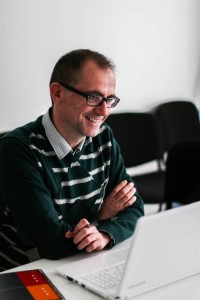 surprises and a rewarding day. And, quite simply, a pleasant experience before you go on to your evening at the exhibition centre for the Trans Musicales! ». Claire continues : « And inspiration! There are going to be quite a few new ideas, the speakers will be talking about ideas that are emerging from digital technology and a lot of people should find them inspiring. We hope that you'll come out of the Opera House looking forward to a second event! »
On Thursday 3 December there'll be some discussion about the future: : « Some ideas won't work, but there are probably going to be some projects that will really take off. We'll be proud to have discovered them at the Digital Tech Conference… just as the Trans are proud of having discovered Nirvana and Björk! » said Régis. Whatever happens, boredom, and gloom are not part of the programme, so there's no chance of coming across them at the Opera House, so enjoy the day!
Take a look at the detailed programmation
Share on the #DigitalTC  networks